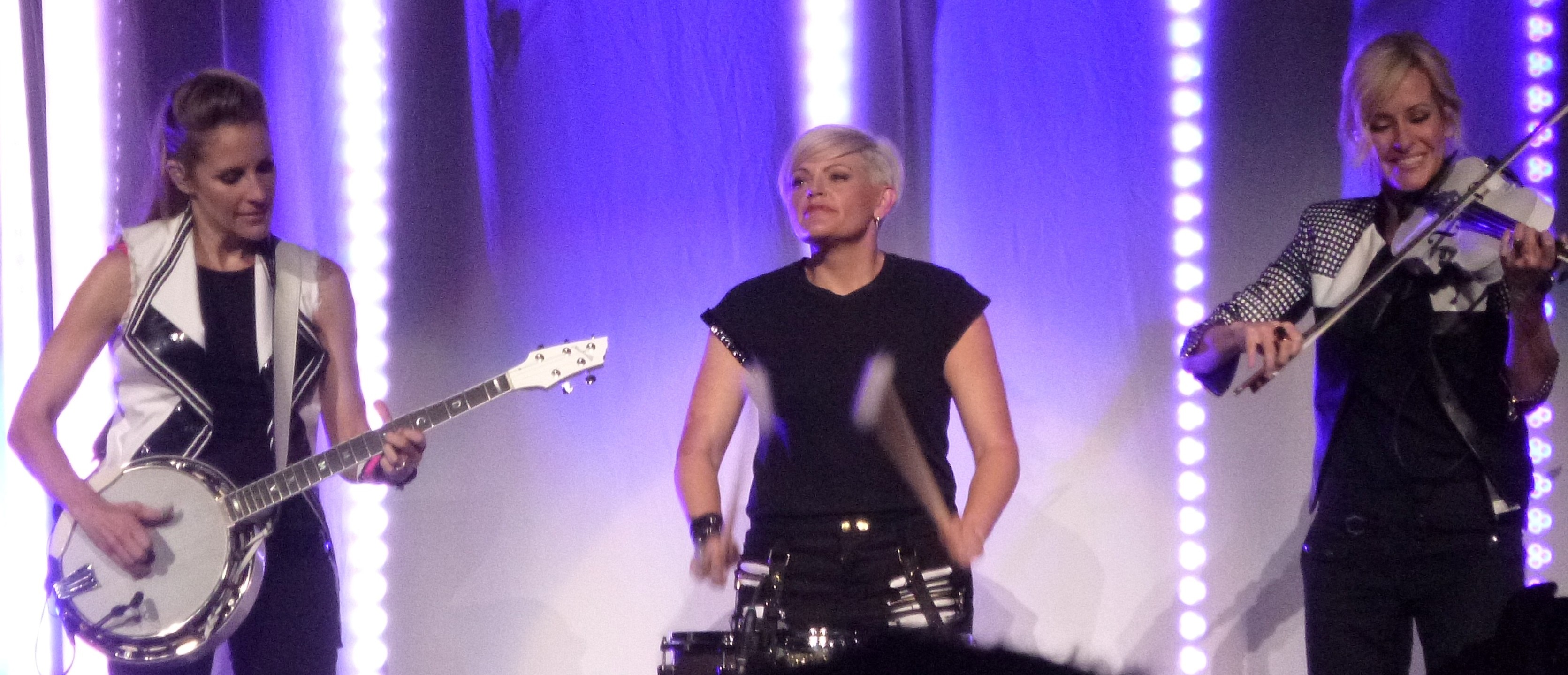 photo by dixiechickshenhouse.com
Recent Updates
***Monday, November 7th***
Home page

NEWS

(October 16, 2016) The Dixie Chicks have added four more dates to go along with the CMC Rocks Festival. The Chicks will hit Sydney, Melbourne, and Perth as well as visiting New Zealand for the first time in March and April of 2017.
(February 8, 2016) Natalie makes an "appearance" on the February 21st episode of The Simpsons. In "Gal Of Constant Sorrow", Natalie is the homeless women's singing voice. The Simpsons air on Fox.
(November 30, 2015) The Dixie Chicks have added another show at the Minnesota State Fair. The show will take place on August 28th. Tickets go on sale December 11th.
(September 2, 2015) Martie and Emily appeared at a taping of Austin City Limits on Tuesday. They performed "She Sang Hymns Out Of Tune" with Don Henley during his first appearance on the PBS television show. The show airs October 24th on PBS stations.
2016 European Tour
(June 16, 2015) The Dixie Chicks announced today a six city tour in Europe for 2016. The Chicks will start in Amsterdam on April 20th and finish in Dublin Ireland on May 4th.
More info and ticket details here.
edited June 19th: The Chicks have added another show in Amsterdam on April 19th.
Natalie On "The Simpsons"
(June 16, 2015) In an interview with Variety magazine, the executive producer of "The Simpsons" has disclosed that Natalie will be singing on an episode this fall. Variety
"She's Got A Way" Video
(December 31, 2014) Video of Natalie performing "She's Got A Way" at the Library of Congress Gershwin Prize For Popular Song tribute to Billy Joel is at PBS. The tribute airs on PBS stations Friday, January 2nd. Video
"Wayfaring Stranger" Duet
(December 16, 2014) "Wayfaring Stranger" as sung by Robert Earl Keen and Natalie is now available at iTunes. It appears on Robert's album Happy Prisoner: The Bluegrass Sessions, which is due for release on February 10th. You can listen to the full version at WSJ Speakeasy.