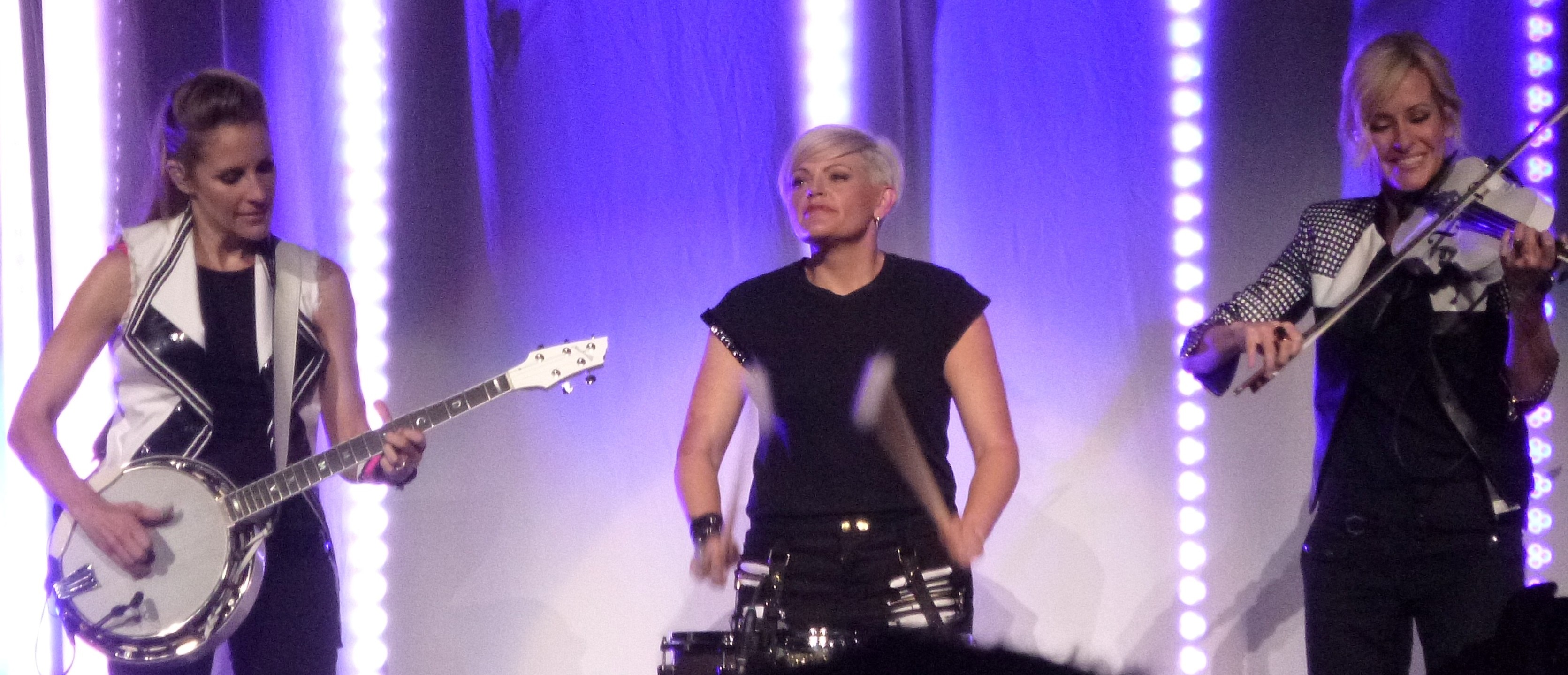 photo by dixiechickshenhouse.com
Recent Updates
***Tuesday, May 8th***
Home page

NEWS

Natalie In NYT Puzzle
(May 7, 2018) Natalie made it into the New York Times crossword puzzle in Sunday's edition.
photo
Under New Management
(May 4, 2018) With the retirement of Dixie Chicks manager Simon Renshaw, the Chicks have chosen to sign with Ian Montone and Rick Yorn at Monotone/LBI Entertainment.
Variety article
Album News
(May 1, 2018) Natalie made mention of a new Dixie Chicks album on her Instagram page in response to a fan's question.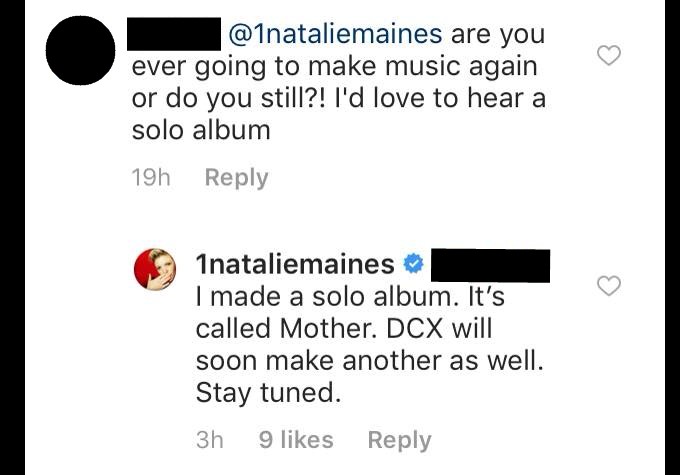 CD/DVD Release
(August 5, 2017) The Dixie Chicks will release a live CD/DVD of their MMXVI tour on September 1st. The live CD/DVD is available for pre-order at
Amazon
.
Not Ready To Make Nice Live Video
(August 5, 2017) The Dixie Chicks have released a live video of their hit "Not Ready To Make Nice". The video was recorded during their MMXVI tour.
Watch here
.
NPR's 150 Greatest Albums Made By Women
(July 25, 2017) NPR made a list of the best albums made by women since 1964 to present day. Wide Open Spaces was ranked at #62.
List at NPR.org
Billboard's Top 10 Chicks Songs
(July 25, 2017) Billboard critic's came out with a list of the top 10 Dixie Chicks songs.
List at billboard.com
World Tour Movie
(June 27, 2017)
The Dixie Chicks: World Tour MMXVI
will be shown in theaters one night only on August 7th. Info at
FathomEvents.com
Canadian 2017 Tour Dates
(November 7, 2016) The Dixie Chicks added four Canadian tour dates for spring 2017. Cities are Ottawa, Montreal, Hamilton, and London.
Tour Dates
Chicks With Queen Bey
(November 3, 2016) The Dixie Chicks made a surprise appearance with Beyoncé at the 50th CMA awards. They teamed up to sing "Daddy Lessons", a Beyoncé single. The Chicks performed this song during their MMCVI tour. A free download of the song featuring the Chicks can be found at
Soundcloud
.
Australian Dates
(October 16, 2016) The Dixie Chicks have added four more dates to go along with the CMC Rocks Festival. The Chicks will hit Sydney, Melbourne, and Perth as well as visiting New Zealand for the first time in March and April of 2017.
Top Diamond Albums
(September 30, 2016) Billboard has ranked all 88 RIAA certified diamond albums. Diamond albums have sales of 10 million. The Dixie Chicks Wide Open Spaces placed at number 60 and Fly at number 42. Entire list
Billboard.com
Please take note of this before emailing me. I have no affiliation with the Dixie Chicks and/or their website, Court Yard Hounds and/or their website, Natalie Maines Music and/or her website, their management, publicists, record label or anyone else they may come in contact with on a regular basis. This is just a fan owned site. I do not have an email address for them. Your message cannot be passed on to them.
Thank you for visiting my site.